I've always gone my own way. Ever since childhood, I've seen answers and solutions I thought everyone saw. In time, I realized that it was not so.
As a child, I wrote computer programs. Something I later got use of when I worked at Televerket & Telia (a Swedish telephone company). There, I worked as a salesman and saw business ideas that resulted in the success of Telesvar (voice recorded messages), an answering service with over two million households connected.
Även uppfinningen faxbox som var ett resultat av min förmåga att som programmerare se möjligheten att digitalisera den då manuella faxmaskinen & telefonsvararen i en digitaliserad tjänst som likt e-post lagrade faxet digitalt. Sedan kunde man skriva ut faxet oavsett vart man befann sig i världen. Det enda man behövde där var en fax att skriva ut meddelandet på. Företaget drog in över en miljard på dessa två tjänster. 
It is my trained ability to see the whole where many others see parts that enable me to step right into a business and see the opportunities the companies that hire me sometimes were not even aware of.
In the same way, it works when I help my clients. One client described it like this. You know more about me than I know about myself. Another client said I looked straight through him.
I don't know how what I do works. The important thing is that it does. For me, it is about being able to offer my ability which is to create the solution or see the answer that is required. I have been doing this since 2004 and my passion for it is still as strong.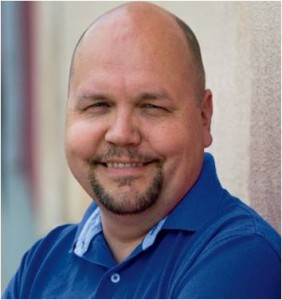 Kent Asp